two day course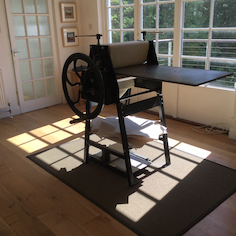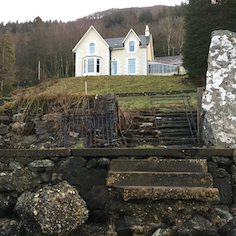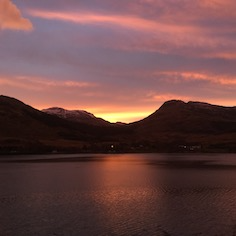 This course covers an introduction to the basics of collagraphy. It is suitable for beginners and more advanced students as I aim to tailor my teaching style to individual needs. I place equal importance to the inking process and the construction of the printing plates with one full day being dedicated to learning the art of plate construction and the second day concentrating on mastering the art of inking up the plates you have made.
Classes are held in my home studio in Lochgoilhead, Argyll, Scotland, where you will have access to my etching press, Elvis.
Hours
10.00-12.00, 1.00-4.00
Class Size
This workshop is limited to 2-6 students and classes will be dependent on sufficient numbers to cover costs.
Cost
£180 including most materials and a simple lunch on each day. I will provide some Bockingford paper to print on but if extra is required it can be bought on the day or alternatively you could bring along a large pad of 300gsm watercolour paper. I will provide basic collage materials but suggest that students collect a small bag of 'snippets' such as interesting fabrics, papers and organic material for further experimentation.
Please email: sarah@rossthompsonprints.com to enquire about availability and booking.